Members Portal
Welcome to the SIRA Members Portal:
---
REALTOR® University's graduate school allows students to expand their education in what they know best: real estate. With their unique blend of practical and applied learning, students will be able to use this education to advance their careers and better their business and their lives.
---
IAR FORMS Training Powerpoint Presentations
If you were unable to attend the recent Indiana Association of REALTORS Forms Training please see the two links below. The course information is provided as Powerpoint Presentations. Please download the files and open with Microsoft Powerpoint to review the training documentation.
2015 IAR Listing Contract (pptx)
2015 IAR Purchase Agreement (pptx)
---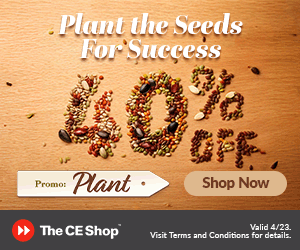 ---
Join the SIRA REALTORS Group on Facebook
Connect with other local Realtors and exchange ideas and share experiences. Click on the link below to connect with this Facebook Group. The SIRA REALTOR Group is only open to active SIRA Realtors and approval will be required after you request to join the group.
https://www.facebook.com/groups/siramembers/
---
SIRA Launches Mobile Real Estate App
Southern Indiana REALTORS® Association a leading MLS with coverage area in Southern Indiana, announced the launch of their mobile app, SIRA Real Estate, that works on all major mobile devices and is available to download for free from all major apps stores, including iTunes and Google Play.
The public can download the app to their phone or tablet device to view all homes for sale or rent in the Southern Indiana coverage area. Southern Indiana REALTORS® Association's mobile app uses Smarter Agent's patented GPS technology, to locate the user and display listings in the immediate area. Users can also search by address, city or zip code to see property details for all homes for sale or rent in a specified area, including price, square footage, estimated mortgage, taxes, features, maps, pictures and more. The "Refine Search" feature lets users select a price range, property type and the number of beds and baths to help them find just what they're looking for. If a user has questions or wants a tour of a property, the "Contact" feature within the app connects the user to the respective listing agent by phone or email. Southern Indiana REALTORS® Association partnered with Smarter Agent, the leader in mobile real estate app development, to be able to offer clients and prospects a mobile house-hunting app available across all carriers and on all major mobile devices such as iPhone, iPad, and Android. "As an association, we want to provide our membership and the community with the best resources in homes for sale listings," says Glenda Gasparine, CEO of Southern Indiana REALTORS® Association. Consumers can text SIRA to 87778 or visit the URL 87778.mobi/sira to send Southern Indiana REALTORS® Association's mobile app to their mobile device. They can also simply visit their app store and search for SIRA Real Estate.
---
Having Technical Support Issues? Having MLS Issues?
Contact the Matrix HelpLine for technical support: 1-888-577-0088
SUPRA ISSUES? Visit the SUPRA Support Website or Call the SUPRA Support Line: 877-699-6787 Interested in using Zipform? Step 1: Established a username and password for their zipform account – This is done through http://www.indianarealtors.com/ by going to the Legal Affairs tab, then forms and setting yourself up as a new user. You do not need an IAR password to set themselves up, just their NRDS# and the ability to capitalize the first letter of their last name. Step 2: Once you have established your username and password use http://www.zipformplus.com/ to log in.